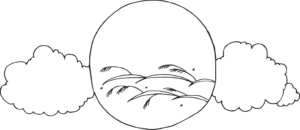 SCENT JOURNEY SESSION / 90 mins
Each session starts with a small consultation that focuses on the state of the physical and subtle body. Oils are then selected carefully, with purpose, and applied throughout the session using palm inhalation and subtle energetic holds.
Clients will feel immediately at ease through reiki energy, gentle restorative postures and a guided 61 point Nidra meditation. Beautiful effects in both the physiological state as well as the corresponding psychological state induces a sense of mental liberation, creating space for clients to feel truly at peace and comfort.
Through aromatherapy, breath work and meditation, my hope is to consciously continue to explore the intrinsic fluidity that each human naturally embodies.
After the session, a quiet tea meditation will be provided while a customized 5ml oil will be lovingly created.
PRIVATE YOGA SESSION / 60 – 90 mins
Private and small group yoga sessions are tailored to calm and regenerate the body and mind by connecting our individual fluidity to motion.
CUSTOM OIL WORK
It is my honor and passion to create custom oils for both spiritual and meditative purposes as well as for the health of our skin. All oils are made with certified organic, sustainably sourced carrier and essential oils.
Custom oils are available in both 10ml and 30ml.
TAROT
Working with the beautiful Uusi Pagan Otherworlds card deck, I use Tarot as a means to translate our energetic thoughts through imagery as it works to tell the soul's story. A small reading can be used to enhance the oil making process, and additionally add an archetypal connection to our session.
SYMBOLIC IMAGERY
A digital document in which personalized mantra and imagery are collected and thoughtfully designed for your reference and visual inspiration.